Portfolio

Principal Mortgage Direct

This HTML-based on-line WebHelp system was developed to assist users with the Principal Mortgage Direct policies and procedures. The Principal Financial Group is a leading global financial institution offering businesses, individuals and institutional clients a wide range of financial products and services.

This help system is constantly changing due to government regulations and is updated monthly or daily...

Diamondhead Documentation has also developed the following for Principal:

| | |
| --- | --- |
| | WinHelp, What's This Help, and HTML WebHelp. |
| | Hard copy and on-line tutorials. |
| | Hardware and software user manuals. |
| | Training documentation. |
| | Documentation conversions. |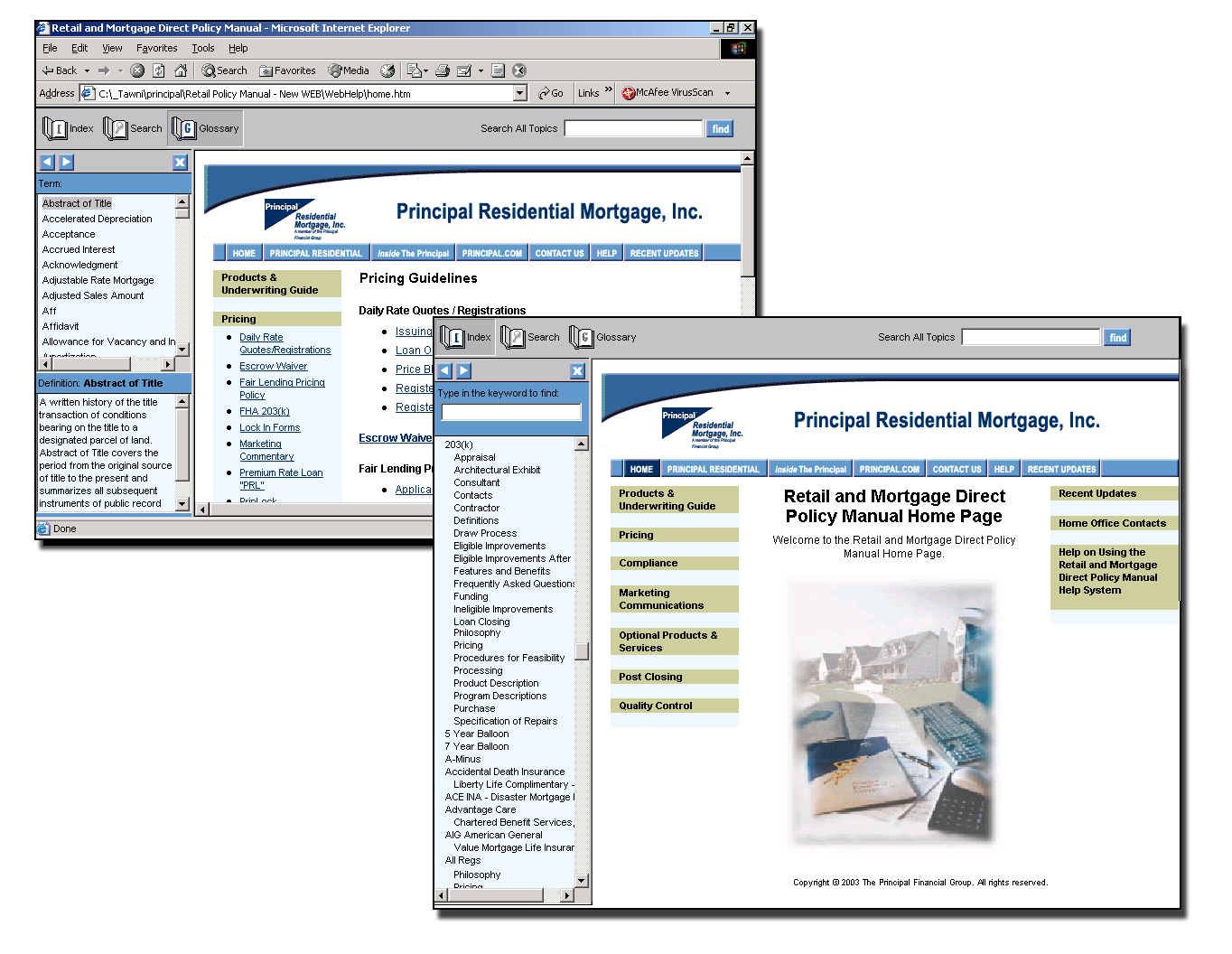 Copyright ©2014 Diamondhead Documentation, Inc. All rights reserved. ¨ E-mail Diamondhead Documentation, Inc.